Crossing the Finish Line: Finalizing Your Submission
Hello future inventors!  My name is Jeff Brodie, and I am the Deputy Director of the Smithsonian's Lemelson Center for the Study of Invention and Innovation.  On behalf of my colleagues here at the Center, I want to congratulate everyone participating in the 2018 Spark!Lab Dr. InBae Yoon Invent It Challenge. We are excited to learn about your new inventions that will help solve problems related to natural disaster preparation and relief.
As a historian, I study inventors and their work and share their stories with the public.  Though I am very interested in the invention itself and how that invention impacts our lives, I also care very deeply about understanding the process the inventor followed to create his or her new invention. There are a lot of questions I like to ask:  What inspired the inventor to solve that particular problem?  How did the inventor begin thinking about possible solutions to the problem?  Why did the inventor elect to pursue one idea rather than another?  What were the biggest challenges the inventor faced in creating the invention?  How did he or she overcome these obstacles?  When creating a prototype of the invention, what worked well and what didn't work at all?  How did the inventor tweak the prototype to improve its performance?  And finally, what did others think about the invention?  Did they like it? Did they use it?
Unfortunately, inventors are often so busy making and creating; they do not often record their thinking or save early prototypes of their work. This is very frustrating to those of us who seek to understand how inventors work and how inventions are created.  Without this information, we can't share the complete stories of these inventors with the public, and current inventors can't learn from the knowledge and experiences of earlier inventors who worked on similar problems.
We want to make sure that your stories are recorded and saved for history, and we want to make sure that future inventors can learn from your efforts.  This is why recording your work and documenting how you created your new invention is such an important part of your Invent It Challenge submission.  (Hint: documenting and showing how you engaged with the seven steps of the invention process is critical to any potential winning entry!)
It is really important to not only tell us what you invented – we want you to show us how you created it!  Here are some tips for helping you make your submission as complete and thorough as possible.
Think It – You selected a specific problem related to natural disasters to solve.  Why was it important for you to solve that problem? Inventors are inspired and motivated to create for all kinds of reasons – what's yours? What other problems did you consider?  Did you brainstorm your ideas and write them down?  When you tell other people about your project, how do you describe or explain the problem to them?  Make sure that you include information in your submission that clearly states and explains the problem in a way that is easy for others to understand.  Including your written notes or a video recording stating and explaining the problem are two ways to communicate this information.
Explore it – If you identified a problem that affects many people you were probably not the first inventor to try to solve it! What research did you do to learn how others have addressed the problem before you? What did you like about their solutions and what did you think you could improve? Think about your invention – what does it do, who will use it, and how is it different from any of the other inventions you read about?  In your submission, tell us about your experiences exploring your problem and how that information helped you create your own invention.
Sketch It –Initial sketches of a proposed invention are the first step of transforming an idea into an invention and should be included in your submission.  These do not have to be perfect or artistic! These sketches document your early thoughts about the invention and show how your ideas changed and improved through the invention process.  Be sure to label your sketches to explain how the various parts and pieces of your invention work.  Multiple sketches showing different perspectives help show your ideas more fully. Past winners have sketched by hand or with computer assistance. Either way is great!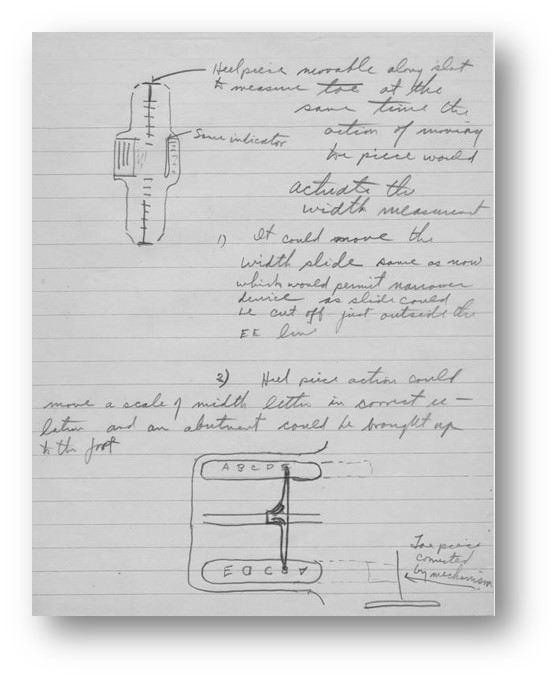 Create It – For many inventors, this step of building a prototype or model of your invention is the most fun of the invention process! It is also an important step that allows you to take your concept and put it into three-dimensional form. You may have built your prototype using all kinds of materials including items in your recycling bin and scraps from other projects.  That's great.  Remember, the prototype doesn't have to be perfect or even work! But it is important for the prototype to be as complete as possible, with labeled parts, and showing how the parts function. A video, audio, or written explanation are all really good ways to document your work and share it with others in the submission.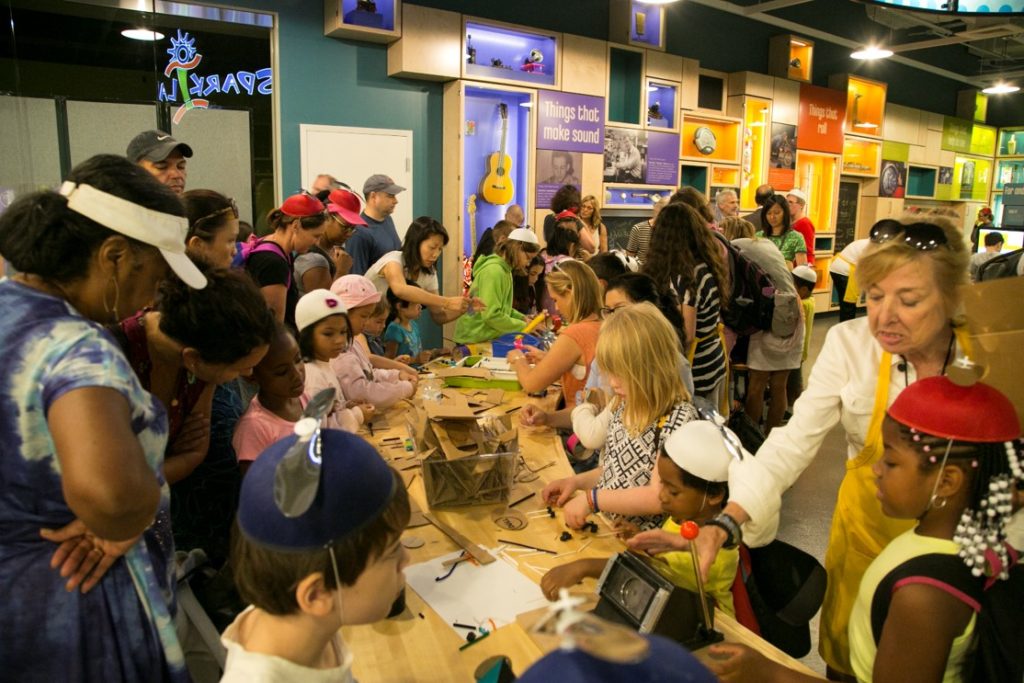 Try It – Once an inventor creates a prototype the next step is to try it out and test how it works.  How did you test your prototype?  Did you share it with friends, family members, and teachers?  Asking others who are experts in the subject area often provide important ideas to improve your invention. Also, asking the people who will use your invention to test it is a great way to get feedback on how well the prototype works. What did they like? What suggestions did they have for making your invention better? Be sure to write down what they said about your invention and include it in your submission. If you tested it more than once, tell us about that, too. Past young inventors have shared their "try it" results as data tables, quotes from testers/interviews and even as videos of the testing process. In your presentation, show that you put time into testing and gathering feedback.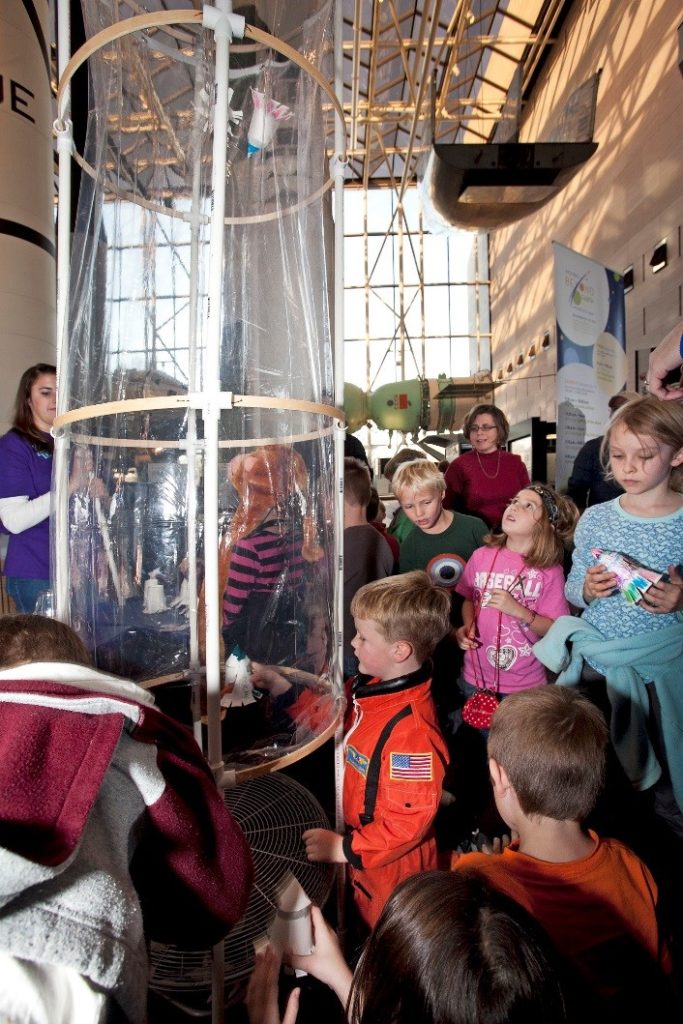 Tweak It – This is perhaps the most critical step in the invention process, but one that is easily overlooked! How did you use the feedback you received from the "Try it" step to improve your invention? How did you modify the design or change the materials to make it better? Did you add new parts to your invention or take something away to make it simpler? Many inventors try and tweak and then try again to keep improving their idea until they get it just the way they want it! Tell us or show us what you did.  How did "tweaking" your invention based on your test results and feedback improve your invention?
"Sell" It –  Once you've created an invention, you want people to start using it! A great invention will not have great impact if people don't know about it and use it. Your submission should include a compelling "pitch" that will convince other people to use your invention.  Think about your target audience and how will you convince them to try your invention? Then create a "fact sheet," a video, or a written pitch about your invention that clearly states and explains why your invention is important and useful. What natural disaster preparation or relief problem does it help to solve? Who should use it? How does it work? How is it different from other inventions? Answer these questions to explain how your invention will help people affected by natural disasters and include them in your submission!
We wish everyone the best as you prepare your final submissions. You may want to have your friends, family, and teachers review your submissions and ask them if they can identify the seven steps of the invention process in your submission.  This is a good way to make sure that your information is clearly stated. Again, congratulations on your hard work and creative ideas!
Take a moment and think of an inventor or invention that is important to your daily life – maybe the computer, the stove, the bicycle, a toy, medicine, a backpack, water fountain, etc.  If you could ask the inventor any question about how they created their invention or any step of the invention process, who would you ask and what would you want to know?  Please post your response and include the invention and what you would ask its inventor about his or her invention process below.